Implementation and solutions
The brand renewal started with the mapping of the competitor landscape and the company's key customers. We then helped define a target profile for the company and to identify the features that are unique to Pölkky. These led to the formulation of the new brand promise and key messages. At this stage, we begun creating the new visual identity.
Brand renewal is always an iterative process and Pölkky's leadership team played a significant role in providing background information on the competitive situation and the company history as well as in influencing the new approach.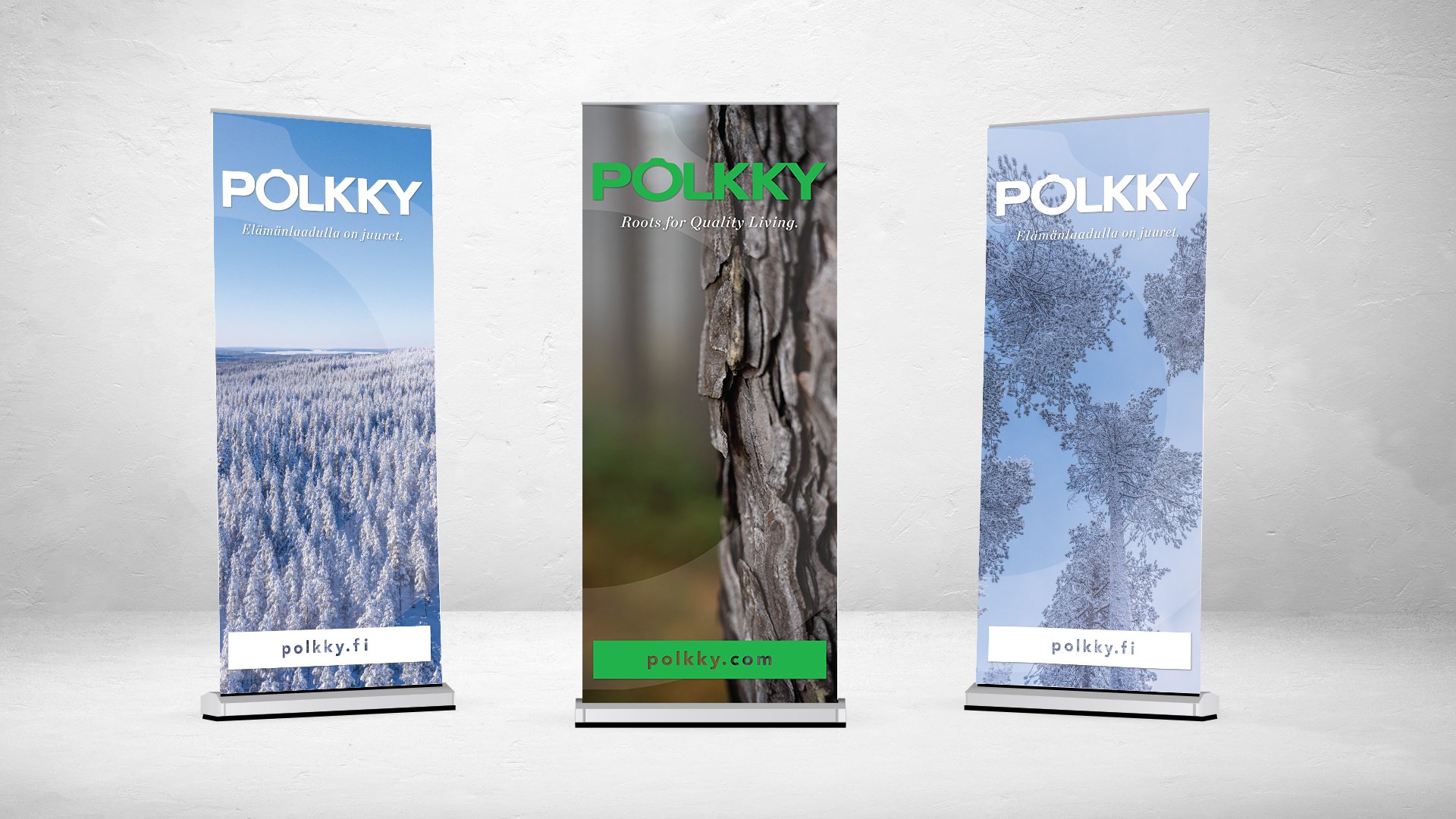 We updated the logo and applied the new visual style on to the company website and other channels. The launch of the refreshed brand took place in the spring of 2021 and at its heart was a video that tells the brand story in the words of Pölkky CEO.
We have also negun a comprehensive assessment of the digital channels and tools Pölkky uses as well as their overall marketing needs. We created an ever-evolving internal tactics workbook for Pölkky that introduces the new brand and guides everyone within Pölkky, the timber procurement and sales units as well as customer service and product development representatives, towards a unified operating model.
We have also created a marketing strategy and annual plan for Pölkky, as well as several campaign approaches. Examples of ongoing projects include social media management and search engine optimization, as well as the development of analytics, customer data management and marketing automation, and the implementation of customer satisfaction surveys and interviews.